At Kuhns Lumber Co., the roots of our great forest products run three generations deep.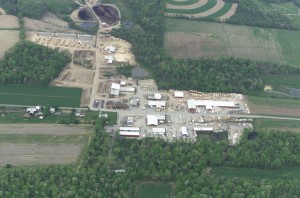 Kuhns Lumber Co. is located in the heart of the Appalachian Forests in Central Pennsylvania. We offer premium quality forest products from the finest hardwood and softwood timber in the world. Our focus is satisfying our valued customers at home and around the globe. We offer a consistent supply of hardwood and softwood logs & lumber, natural and colorfast mulches and firewood products. Our commitment to stewardship is our top priority in providing our customers the products and services they expect. With the dedication of our employees, we guarantee that you will receive the best forest products available.
We are passionate about what we do.
---
The rich tradition of Kuhns Lumber Co., spans seven decades and three generations of the Kuhns family. The enterprise has humble roots; it began when Carl R. Kuhns "Pop" started in business with a portable sawmill from Montgomery Ward in 1946."Pop" passed on his healthy respect for God's earth and a strong knowledge of the forest products industry to twin sons Leonard and Larry Kuhns. From there, they established Kuhns Lumber Co. in 1962. Leonard and Larry worked long hours to make their business a success. Several years later, Leonard and Larry passed the family business to Leonard's sons Tim and Tom Kuhns. President Tim Kuhns oversees the company's continued success.
---
Even after years of continued growth and success, Kuhns Lumber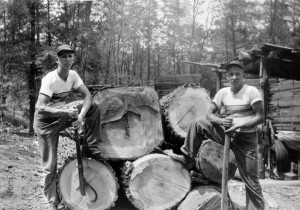 Co. remains committed to the principles and standards passed along by "Pop" many years ago. At Kuhns, sound forestry management has always been a vital part of our operation. It will continue to be for many years to come. Strict quality standards are applied to forestry operations in accordance with the principles established by the Sustainable Forestry Initiative of Pennsylvania.
---
Kuhns Lumber Co. is committed to keeping the environment healthy for future generations.